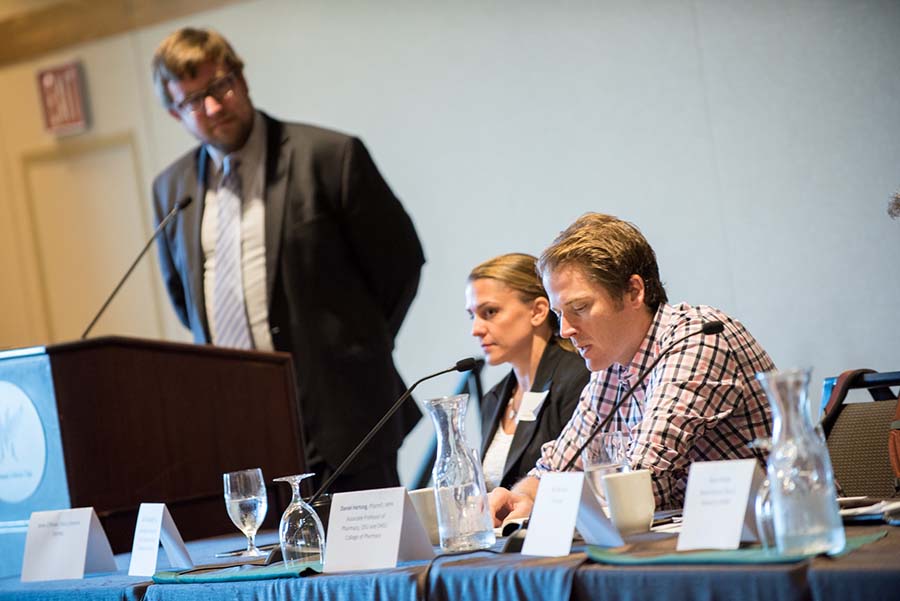 OUR TEAM
Oregon Health Forum Breakfast Forum Advisory Committee
Eric Hunter, CEO, CareOregon — Chair
Joy Conklin, Vice President of Practice Advocacy, Oregon Medical Association
Brian DeVore, Consultant
Jesse Ellis O'Brien, Policy Director, OSPIRG
Michael Foley, Director of Integrated Communications, Kaiser Permanente
Kathy Gadinas, President, Columbia Benefit Soluions
Denise Honzel, Owner, Honzel Health Care Consulting
Kelly Jensen, Principal, Compelling Reason
Emily Lane, MD Candidate, Class of 2021, Oregon Health & Science University
Dr. Samual Metz
Jonathan Nicholas, Vice President, Moda, Inc.
Dr. Ralph Prows, Chief Medical Officer, Adventist Health Medical Group
Dr. Michael Rohwer, Executive Director, Curandi
Our Staff
Diane Lund-Muzikant is the Executive Director of Oregon Health Forum as well as the Board Chair and Editor Emeritus of The Lund Report. Under her leadership, these two organizations have become the leading resources for health policy issues in the Pacific Northwest. Earlier, as a freelance journalist her work appeared in Good Housekeeping, People Magazine, The Oregonian and national health policy journals. Diane is also an 20-year breastcancer survivor and was the co-founderof Rachel's Friends Breast Cancer Coalition, an educational and advocacy organization focused on the environmental impacts of cancer.
Rian Sands is our administrative assistant. Her diverse work history includes tutoring non-native English speakers at the University of Oregon, retail management, market-research into the high-tech industry, assessments of search-engine performance, and copy editing. She grew up in Massachusetts and Kansas, and has lived in Oregon since 2001. She earned an associate degree from Linn-Benton Community College, and has studied graphic design at Portland State University.
Courtney Sherwood is editor-in-chief of The Lund Report and serves as Advisor to Oregon Health Forum. She brings more than 15 years of Pacific Northwest journalism experience to the job. She is a past business editor at The Columbian newspaper, former healthcare reporter for the Portland Business Journal, and has covered breaking news and current events for Reuters and the New York Times. She served as an occasional fill-in editor of The Lund Report for four years before joining the organization full time. Her work history also includes time at Oregon Public Broadcasting and other print, digital and broadcast outlets throughout the region.